The die is cast! It is going to be Muhammadu Buhari versus Atiku Abubakar in the presidential election in 2019.
Some of us sensed this outcome, some were looking forward to the promise of a digital presidency, while a good fraction of us believed it would be Buhari vs. Kano.
Here we are, former vice president, Atiku Abubakar is the presidential candidate of the People Democratic Party (PDP).
It will be naïve to think the APC are very sure of victory in 2019 and trust me, the emergence of Atiku will only compound the uncertainty.
The implication of Atiku on APC's chances are mostly built on the similarities he shares with their own candidate, Muhammadu Buhari.
The Waziri of Adamawa is a massive problem for the APC and anyone who thinks otherwise should sit and read.
1. Last Chance!
General Muhammadu Buhari was 72 years old as at April 1, 2015 when he was declared winner of the presidential election.
That 2015 was obviously his last chance to fulfill what was obviously his life-long dream of being president again, he was already desperate after several failed attempts.
By the time INEC is collating our votes in February 2019, barring any shift in date, Mr Atiku will be 72 years old as well.
This is also his last chance to be president after having tasted life as deputy. With his many failed attempts as well plus some betrayal, blackmail suffered, even he cannot deny having grown frustrated and desperate.
He cannot be consoled with, 'you are still young and can still be president'. Unlike a Jonathan who lost and gracefully moved on to face a bright future.
If APC thinks they are dealing with a man who will lie down and be flogged like Jona, tell them to think again. This man will fight for his victory until he gets it.
2. He knows APC well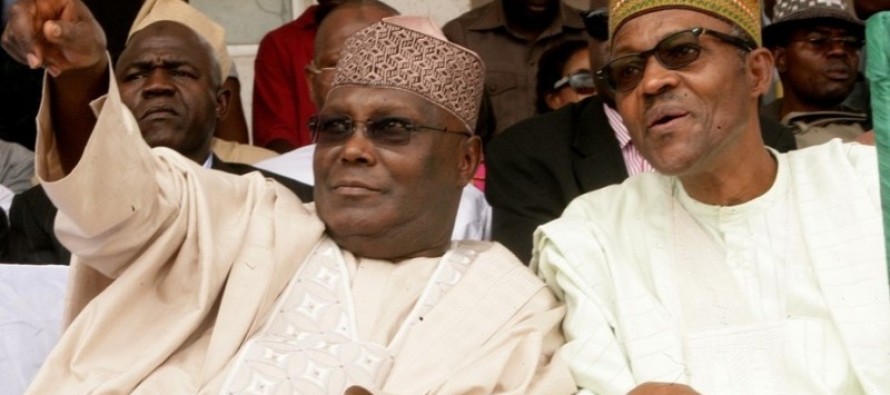 There is no need to deceive ourselves; one of the reasons APC defeated PDP in 2015 was the presence of the rebellious n-PDP made up of Saraki, Kwankwaso and others who have now returned 'home'.
Atiku was also one of those who helped APC get their killer strategies right in 2015 and we can be sure he knows these people well enough to second-guess them.
They cannot afford to do things the same old way they did, else, they will have problems…well, they already have problems.
3. Atiku has money
Again, let's be honest with ourselves, one of the major reasons PDP gave APC a good fight in Osun state was because they had a deep purse from which they financed their activities.
Covering the election, cases of vote buying were widely reported, and it was simply down to APC and PDP outbidding each other.
You must have also heard reports of monies – dollars exchanging hands among delegates at the PDP presidential primaries on Saturday.
To overcome Jonathan in 2015, APC spent money. Forget the crowdfunding stunt pulled on us, Atiku was also one of the money bags despite losing to Buhari at the primaries.
Now that he is on the other side, and also backed by a now resuscitated PDP and some money bags, you can safely describe this as the most worthy course on which to spend the cash.
4. Farewell to Kano sweep!
He is from Adamawa but don't get it twisted, Alhaji Atiku Abubakar is a very influential northerner.
While APC had done itself several damages with the self-destruct button they pressed in different states, PDP got better with Atiku's primaries opponents all promising to support him.
Buhari is a more influential northern man but we know how the support of men like former governor, Rabiu Kwankwaso helped him sweep Kano and other northern states in 2015.
The story has changed guys. We know that there is no way Buhari will get that clean sweep in 2019 with the likes of Kwankwaso now in the opposition.
In addition, imagine Bafarawa and Tambuwal uniting in Sokoto, Dankwambo working hard in Gombe, Lamido in Jigawa and Adamawa supporting their son.
Also, for obvious reasons, states like Benue, Kwara, Taraba and Plateau can also not give the same returns they gave in 2015.
The APC is in for some tough battles in 2019.
5. Payback Time
When Atiku lost in the APC primaries in December 2014, he promised like Sunday's PDP losers that he would support the Buhari presidency but things went south from there.
He lost relevance in a government he helped install and all his complaints fell on deaf ears. Have you ever been used and dumped?
Atiku Abubakar will be going into this 2019 contest with vendetta on his mind. There is no bigger payback than being the one to kick this government out of Aso Rock.
He will match them toe-to-toe. APC knows how to go low and don't be surprised Nigerians, Atiku will be happy to drag them well on the floor, the moment they try his patience
So, if you are in Buhari's team and you have spent fake money, visited the hospital for mental health challenges, slept with your housemaid or even stoned the neighbour's chicken when you were young, resign now.
Surely Atiku will not spare anything to make sure they feel the pain he felt.
6. Atiku has proof of superiority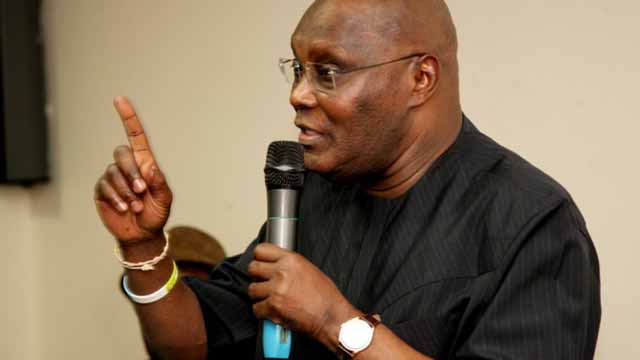 Coming from his village in Daura after years of retiring from the military, where he has a handful of cattle with no single record of having built, grown, managed or even partnered in a business, Buhari sold us integrity to fight corruption and the experience to fight insecurity.
To be fair, those were our biggest problems at that time and Nigerians just had to vote that "change" which Alhaji Atiku Abubakar himself worked to actualise.
But this is 2019, insecurity is no longer our biggest problem, and we have also realised that fighting corruption is not enough to fix Nigeria.
Deploying nuclear weapons against Boko Haram is not enough to end terrorism, the division and disunity among citizens across tribes and religions is the bedrock of our insecurity.
We need an economy that is thriving and whose success will be measured by money in the pockets and food on the tables of Nigerians.
The Atiku team will happily remind us Nigeria needs a proven manager of people and businesses, a de-tribalised man who can unite Nigerians, an exposed politician who can connect better in foreign affairs.
To be honest, APC has a tough job proving their man is better at any of these qualities. Does he have an Ibo wife and a Yoruba wife?